Handleiding om spotnet te downloaden.
Downloaden met Spotnet is de makkelijkste manier om te downloaden.
De nieuwste versie kan gedownload worden op de officiële website van Spotnet downloaden

Rechts onderaan op de website van spot-net zie je de knop Spotnet-Download staan.
Downloaden spotnet lukt niet
Er zijn verschillende redenen waarom het downloaden van spotnet niet lukt.
Mocht het niet lukken om te downloaden dan kan er een Ad blocker geïnstalleerd zijn. Deze zorgt ervoor dat het programma niet gedownload kan worden.
Google Chrome en Mozilla Firefox blokkeren standaard het downloaden van spotnet.
Er zou een virusscanner, zoals Norton Antivirus, McAfee of AVG geïnstalleerd kunnen zijn.
Mocht één van de drie bovenstaande punten het geval zijn ga dan als volgt te werk.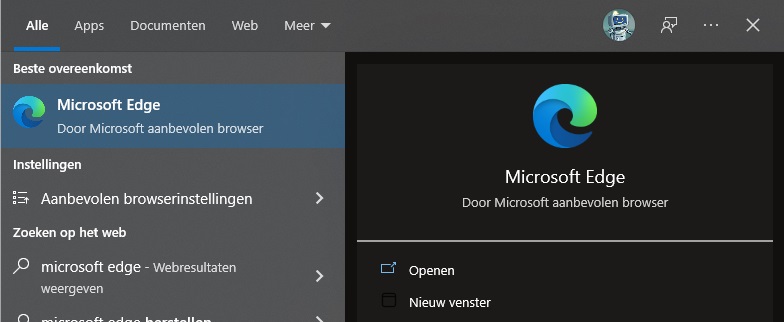 Klik links onderaan in de taakbalk op start
Zoek in de lijst naar Microsoft Edge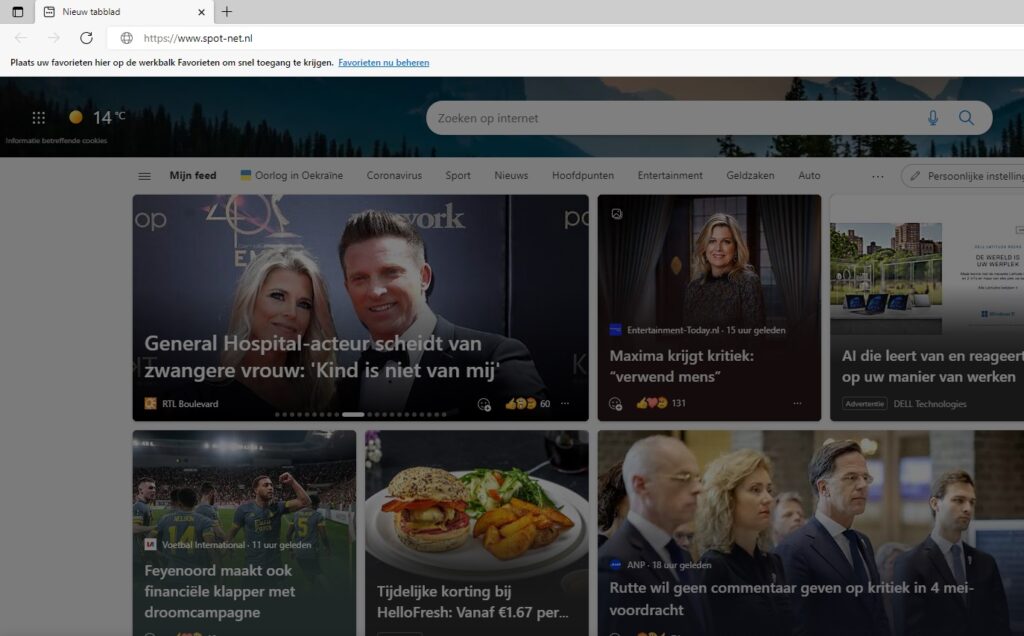 Klik op Microsoft Edge en de internet browser opent.
Vervolgens klik je bovenaan op de zoekbalk en typ daar https://www.spot-net.nl gevolgd met een enter.
Nu zit je weer op de pagina, zoals hierboven te zien op afbeelding 1
Klik nu op de knop SPOTNET-DOWNLOAD rechts op de pagina, zoals afbeelding 2
Nu krijgt u rechts bovenin een melding te zien dat het bestand niet gedownload kan worden.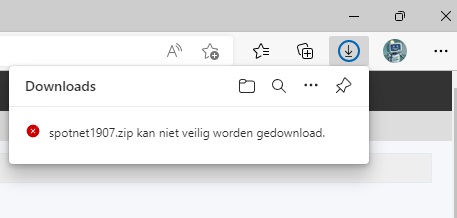 Normaal gesproken kun je dan ook beter niet het bestand downloaden, maar voor dit programma weten we dat het gedownload wordt van de originele website.

Nu kan de download doorgezet worden op de volgende manier.
Hover met de muis over het te downloaden bestand, hierdoor krijg je een prullenbak icoon en daarnaast 3 puntjes te zien.

Klik op de 3 puntjes en vervolgens op Behouden.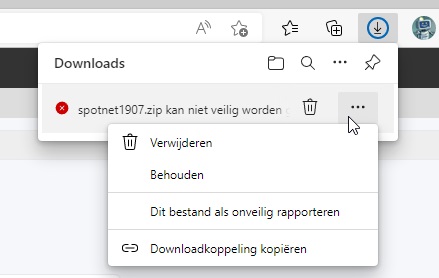 Als je op behouden hebt geklikt komt er wederom een waarschuwscherm met hierin de vraag of je er zeker van bent om het bestand te behouden.
Vervolgens klik je op toch behouden.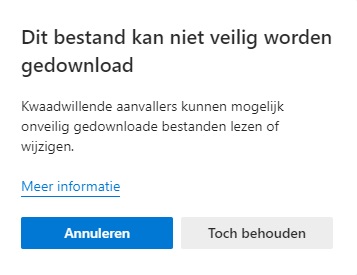 Spotnet wordt nu gedownload in de standaard aangegeven download map van Microsoft Edge . ( normaal gesproken is dit de Download Map ) tenzij anders is aangegeven.
Zo nu is het gelukt om Spotnet te downloaden en kan deze geïnstalleerd worden.